The Philippines notified Việt Nam that it has initiated a preliminary safeguard investigation on the importation of cement from various countries, including Việt Nam, according to the Ministry of Industry and Trade.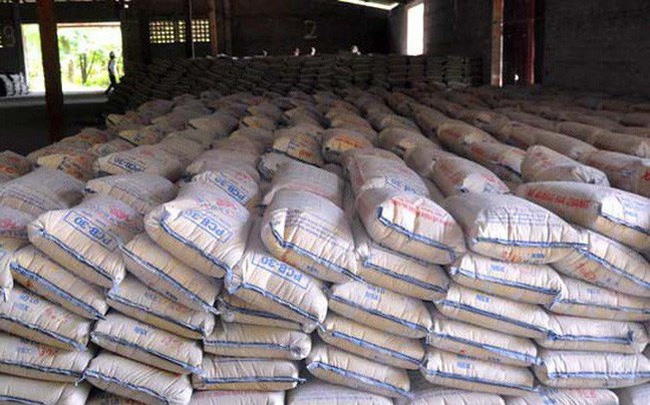 The Philippines started a preliminary safeguard investigation on the importation of cement from various countries, including Việt Nam. — Photo cafef.vn
According to the notification issued on September 24, the investigation was initiated on September 10 for some cement products exported to the Philippines in the period of 2013-17.
The investigation was based on import data obtained from official sources and information submitted by members of the Cement Manufacturers Association of the Philippines showing that increased imports of cement are a substantial cause of serious injury to the domestic industry in terms of declining market share, production sales, capacity utilisation, profitability, price depression, suppression and undercutting.
The investigation has been initiated to determine whether safeguard measures are warranted.
A review by the Philippines' Department of Trade and Industry (DTI) found that imports grew 70 per cent year-on-year in 2014; 4,391 per cent in 2015; 549 per cent in 2016 and 72 per cent in 2017.
The DTI said Việt Nam was the country with the largest export volume to the Philippines during the period 2014-17, reported cafef.vn.
According to the existing regulations of the Philippines, the exporters and importers, organisations inside and outside the Philippines have the right to express their opinions and comments about this investigation, including comments on the impact of applying the safeguard measure to the public interest.
Meanwhile, DTI required Vietnamese exporters that are already identified by the investigating authorities to respond to the questionnaire in the case.
Việt Nam's General Department of Customs said in the first seven months this year, Việt Nam's cement exports to the Philippines increased by 23.5 per cent in volume to 3.49 million tonnes and 28.1 per cent in value to US$159.73 million. Price increased by 3.8 per cent to $45.3 per tonne.
Exports
According to the Ministry of Construction, Việt Nam exported 23.28 million tonnes cement in the first nine months this year, 66 per cent higher than the same period last year.
This figure was 3-4 million tonnes higher than the export target at 18-19 million for the whole year, reported chinhphu.vn.
During the first nine months, the domestic cement industry's total consumption of cement reached 72.82 million tonnes, including 49.54 million tonnes in the domestic market.
Of that, the cement consumption volume in September reached 7.88 million tonnes, 14 per cent higher than the same period last year, including 5.68 million tonnes for the domestic market and 2.2 million tonnes for export. — VNS