Through the co-operation with construction steel processor QH Plus Corp., Nippon Steel & Sumikin Bussan Corp. (NSSBC), the trading arm of Japan's largest integrated mill Nippon Steel & Sumitomo Metal Corp., aims to develop in Vietnam to counterbalance decreasing steel demand in Japan.
On September 18, NSSBC and QH Plus signed a strategic investment agreement to exploit the significant growth potential of the Vietnamese construction steel sector, with the number of steel frame buildings is expected to rise, according to information published on QH Plus' website.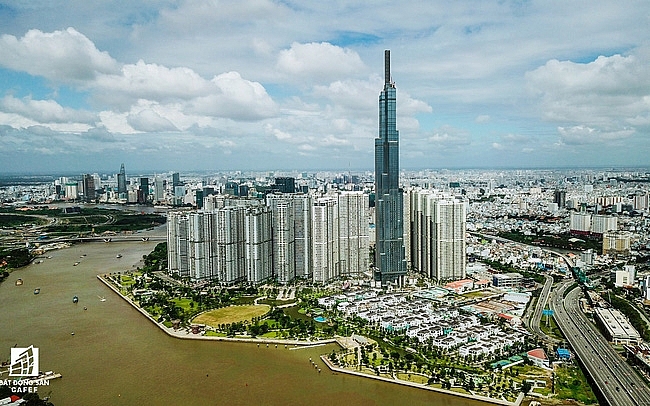 QH Plus is the steel supplier of Landmark 81. Photo: Cafef
Accordingly, NSSBC bought 10.54 per cent stake in the local steel processor. It plans to supply base materials, such as steel plates, to QH Plus for steel frame production and become involved in domestic distribution.
A representative of NSSBC said that Vietnam's consumption of construction steel is expected to continue growing, and the market is attractive to investors.
"Japan's construction steel demand is expected to decrease because of the declining birth rate, so having a base to expand business in a growing country is important for Japanese traders to survive," the representative said.
More and more Japanese steel producers begin to pay attention to the local steel market.
Most recently, on August 16, another giant steel producer Kyoei Steel completed the purchase of an additional one million shares in Vietnam Italy Steel (VIS) to increase its holding to 71.77 per cent or 52.99 million shares. Kyoei Steel was still willing to increase its VIS shares, despite VIS operating at a loss.
Kyoei became the strategic partner of VIS in late 2017 after buying more than 14.7 million shares, or 20 per cent, from previous shareholder Thai Hung Company.
A recent report showed that the Vietnamese steel market will be one of the fastest growing markets in the world from 2018 to 2022. By 2022, Vietnam will become a net exporter of steel.