Cement firms are scaling up efforts to boost exports to tackle the growing oversupply in the domestic market.
Since the beginning of the year, cement and clinker consumption in the domestic market was growing modestly amidst an estimated oversupply of 30 million tonnes.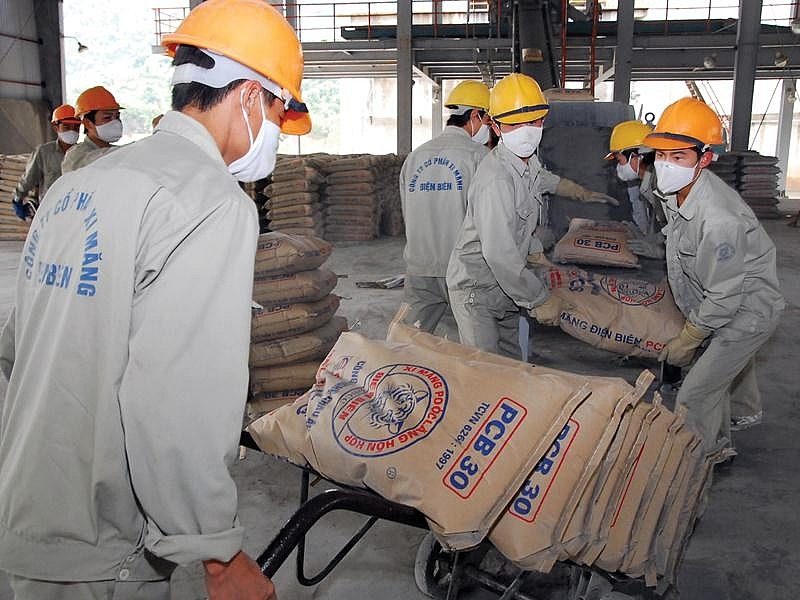 Figures from the Ministry of Construction show that 52.4 million tonnes of cement were sold in both the domestic and export markets in the first seven months of this year, a 27 per cent jump on-year and equal to 62.3 per cent of the annual projection.
Of this volume, 17.65 million tonnes of cement and clinker came from export, garnering $656.3 million in export value, up 63.2 per cent in volume and 73.4 per cent in value compared to the same period in 2017.
According to Nguyen Quang Cung, chairman of Vietnam Cement Association (VNCA), growth in cement consumption in the domestic market was very slow.
VNCA reports show that cement consumption in the domestic market was slowing down since 2015 until end of 2017.
Cung therefore anticipated a slight increase of about 3 per cent in cement consumption in the domestic market this year, against a rosier export prospect as several export markets, such as China and the Philippines, have increased cement import from Vietnam.
"It is extremely hard to sell products in Ha Nam or Ninh Binh due to the strong presence of cement factories. Our remedy is to boost sales in the southern market and increase exports," said Hoang Manh Truong, the company's chairman.A source from privately-held major cement producer The Vissai Group, which owns two cement factories in Ha Nam province's Thanh Liem district with a combined capacity of three million tones, said they are facing mounting hardships in boosting sales.
Not many cement makers can follow The Vissai's example, as the company boasts its own international seaport and effective logistics services to ship products to southern and overseas markets.
As the cement oversupply is reaching a critical level, a raft of new cement production lines are expected to begin production after 2018, thus escalating pressures on cement consumption.
These include Song Lam Cement's production lines 3 and 4 of The Vissai, with an annual capacity of 3.8 million tonnes, ThaiGroup's Kaito Ha Tien Cement in Binh Phuoc province (4.5 million tones), and Tan Thang Cement at Hoang Mai Nghe An JSC (1.8 million tones).
"In this context, VNCA proposes the government to loosen the pace of cement projects from now to 2025, while simultaneously focusing on raising product quality to mitigate pressures on the cement sector. This is an urgent need," Cung said.